If you are having trouble reading this email, read the online version.
To ensure that you continue to receive The Munro Report,
please add editor@munroreport.com to your email address book, personal white lists, or buddy list.

Issue 012
Welcome to The Munro Report. The Munro Report is an electronic periodical designed to
distribute worthwhile and interesting information to help industry generate more profit.
A Matter of Perspective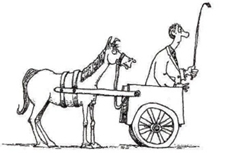 Sales and manufacturing are more alike than we may believe.  Both disciplines have common objectives and problems.  Granted, manufacturers focus on the physical transformation of material, while sales deals more with the psychological and emotional sides of relationships and agreements.  Yet at the core, both sales and manufacturing are in the business of delivering goods or services to an end customer.
Anyone who has been involved with developing sales, carrying the bag, bringing home the bacon, and so on, knows that without a "sale" nothing else matters.  Without someone buying what you produce and cash coming in the door, nothing you do or produce in your company matters.  Ah, but there's the rub.  All the technical people revolt, this is your call.  If it weren't for the technical development and all the hard, intellectual work and sweat from the passionate, diligent staff at home, there would be nothing to sell, no differentiating features that set you apart from the competition.  In fact, sales is a necessary evil and sales people get all the glory and pay while the brains and heart of the organization who do all the work are underappreciated.

So here we have the conundrum. The chicken and egg, which is witch, who comes first and what drives what?  Is it true that technology driven companies often suffer from lack luster growth because they have the cart before the horse?
For the full article, please click here.
The Newest Associates
Munro & Associates would like to introduce our newest associates who joined the team within the past 5 months.  They came from a variety of professional backgrounds, bringing skills and competencies from every corner of the industry.  Each of them was meticulously hand-picked by Sandy Munro and the senior associates at Munro & Associates. 
A Little About Them
Name:  Chris Fox

Job Title:  Mechanical Engineer

Professional Experience: Chris has eight years of experience in robotic rapid prototype development and fabrication. Chris spent the past few months studying and servicing class eight diesels on highway engines produced by the Detroit Diesel Corporation. He is familiar with the EPA 2004 - 2010 regulations concerning the exhaust gas recirculation (EGR) systems, diesel oxidizing catalysts (DOC) diesel particulate filters (DPF), and selective catalytic reduction (SCR) systems.

Prior to working at Detroit Diesel Corporation, Chris spent two semesters as a co-op in TRW's hydraulic slip control systems test lab validating the slip control boost (SCB) ABS valves which were installed in all current production GM hybrid trucks and SUV's at the time. In the summer of 2006, Chris helped to reduce the production of aluminum scrap from radiators and heater cores at Automotive Components Holdings LLC's Sheldon Road plant. His solutions resulted in a 40% reduction of aluminum scrap.

Hobbies / Activities Outside of Work:  Kayak, camping, hiking.
For the full article, please click here.
Opportunity Down Under
Over the last six months, Munro & Associates has been spending more and more time in Oz as more and more opportunities have been presenting themselves.  An August tour alone, saw us in Sydney, Melbourne, Perth, and Adelaide.  So why Australia do you ask?  To the North American market, which is mostly concerned with itself, it may be surprised to find that a country of about 20 million people is doing significantly better from an economic health and growth standpoint than most countries in the world.
So what makes Australia's market, unique?
Firstly, Australia's conservative banking system, which was modeled after Canada's, did not get involved to a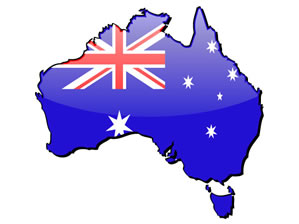 large extent in the subprime baking debacle in the buying and selling of those investment derivatives.  However, unlike Canada, whose manufacturing economy depends a lot on trading with the US, Australia's manufacturing and trade is much more diversified.  Being surrounded by the giant Asian market, as well as doing business with Europe, India, and North America, Australia is well poised to avoid roll-on repercussions of any one particular market failing.
Also, like Canada, Australia's economy and dollar value, is strongly driven by commodity trade, with mining in Western Australia creating an ongoing boom in the economy as well as keeping their dollar quite high - almost at parity with the US.
For the full article, please click here.
Activities Behind the Names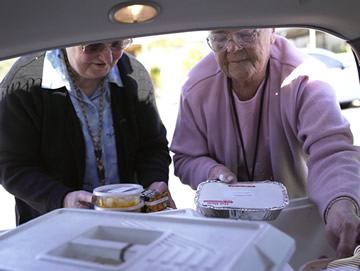 The people of Munro & Associates bring a wide and varied set of skills and experience to this organization. Although we are spread out from Tokyo to London and points all across the United Sates, this group of men and women share an additional common vision, which is to make our communities a better place.
Volunteering for Meals on Wheels
Dave Oberholtzer has been a volunteer for Meals on Wheels for the past two years.
Alyssa Hawkins of the Auburn Hills Meals on Wheels calls two or three times a month to schedule deliveries or to confirm upcoming scheduled deliveries. Dave picks up the meals at the Older Persons Commission in Rochester along with the list of names and addresses matched with the types of meals to be delivered. It takes about an hour to make the deliveries (varies with the number of meals and length of the route). The whole process from pickup to return of the empty containers takes about two hours.
Auburn Hills Meals on Wheels makes and delivers about 50 meals a day – seven days a week. Deliveries are divided among five routes.
For the full article, please click here.
Click here to view previous issues of The Munro Report

To request more information about Munro & Associates, Inc., please email David Luik
All photos and information copyright Munro & Associates, Inc. 2010
Munro & Associates, Inc.
1749 Northwood Drive Troy, MI 48084
http://www.leandesign.com | Phone: +1 (248) 362-5110
To be removed from our mailing list please reply to this email with unsubscribe in the subject line.